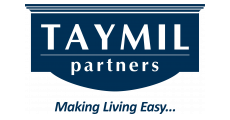 Blog Home
6 Modern Cleaning Tools For Apartment Dwellers
Those who dwell in small apartments know the importance of maximizing space when it comes to fostering overall well-being. A home that's lacking in square footage can feel disheartening at times. But there's no need to sulk. There are plenty of tiny appliances and cleaning tools on the market that will work in a miniature apartment. Check out this great list of the hottest new cleaning tools for your tiny apartment, courtesy of the New York Times.
1. Tetra, the Countertop Dishwasher
With a smaller capacity than the average dishwasher available on the market today, Tetra holds two full place settings (including plates, bowls, cups, and flatware) or 10 plates or 12 pint glasses.
There are no faucet connections required and water is loaded by hand so users know exactly how much water is being used - about a half a gallon per load. There is also an internal detergent reservoir that will last dozens of cycles. And the coolest feature? Tetra is transparent so you can see exactly where in the dishwashing cycle it is.
One load takes just 10 minutes. Tetra will cost under $300 and will be available for purchase in late 2018.
2. Dyson DC44 Animal, the Cordless & Wall-Mounted Vacuum
3 times faster than conventional motors, the Dyson DC44 Animal is the most power-efficient cordless vacuum. It resides in a wall-mounted holster, so there's no need to dig it out of a closet. Plus, it's cordless, which means you can lose the hassle of plugging it in. This vacuum is super lightweight, convenient to grab and zip around the apartment picking up stray hairs (from pets and humans alike) or crumbs. Once you're done, simply hang it back up without exerting any additional effort at all.
When vacuuming alone isn't enough to keep your floors clean, the iRobot Braava jet Mopping Robot has got you covered. More compact than the Roomba, the Braava measures 7" by 3.3" and weighs a mere 2.7 pounds. The small yet mighty machine can switch between wet, damp and dry cleaning, and can be fitted with disposable or launderable, reusable cleaning pads.
Swap your full-sized garment steamer and iron for the Reliable Dash Portable Garment Steamer. The handy lightweight steamer has the added functionality of a stainless steel soleplate for pressing touch ups. A pump system produces generous volumes of dry steam that penetrate fabric safely and effectively. Just add water!
Iron anywhere without an ironing board, with the handy, heat-resistant Ironing Mat, which conveniently folds for easy storage. Simply place the mat on any stable surface for the perfect ironing board alternative.
6. Small Clear Rectangular Trash Can
If you're looking for the perfect small trash can, look no further than The Container Store's Small Clear Rectangular Trash Can. Measuring 6" x 9-1/4" x 11-3/4", it will fit in your apartment's tiniest unused nook and is deep enough to stash a day or two's worth of recycling.