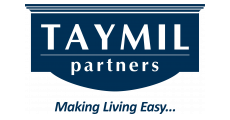 Blog Home
Clubhouse Renovations Enhance Community At Andover Place
A stream of recent research has shown that the human brain is wired to connect to other human beings—it craves social contact. In fact, a UCLA psychology professor found that social connections are as vital to humans as food, water and shelter. So, it follows that apartment residents who connect with their neighbors in their communities will enjoy an increased sense of well-being and satisfaction.
To this end, Taymil Partners is thrilled to announce the completion of recent renovations that will foster greater community and connection at Andover Place Apartments in Andover, MA.
The 220-unit property secluded along the Merrimack River recently underwent renovations to its Clubhouse, which houses the leasing center, management office, clubroom and fitness center. Also added in the renovation was a package concierge system that alerts residents immediately via email when a carrier delivers a package to the system. These renovations were completed with the goal of positioning the community competitively to other communities in the area and to provide the current residents with enhanced amenities.
The clubroom had a new kitchen installed with quartz counter-tops, a new 60 inch flat screen television and wifi, allowing residents to use the space as a gathering center or work space. Utilizing the natural light of the space chosen for the clubroom added to the simplicity and comfort of the room. In the leasing and management office, the former solid walls were replaced with glass walls, expanding the entrance visually. Other additions included porcelain tile floors, new carpet and window shades.
The Steffian Bradley design team from Boston, MA worked with the Taymil administration from initial master plan design meetings to identify key objectives. In order to expand the fitness room, the original clubroom and fitness center switched spaces. With both rooms re-positioned, the fitness center now has vaulted ceilings and window views of the swimming pool, along with serene wooded views from other windows for residents to enjoy while working out. A new Nike fitness floor was installed and new "state of the art" fitness equipment was added.