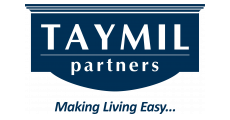 Blog Home
Small Space Storage Solutions For Your Apartment
Living in small spaces can definitely present a challenge when it comes to interior design. Fortunately, with a little creativity and the right products, it is possible to maximize your space while keeping it cozy and trendy. Here are some helpful tips from Dormify to save space and maintain style.
1. Use Multi-functional Storage
Storage ottomans are the perfect solution for storing many items in a way that's both practical and discreet. With a multitude of options to choose from, storage ottomans are multi-functional, ideal for additional seating as well as acting as the perfect stepping stool for climbing into a lofted bed or reaching that top shelf in your closet.
2. Maximize Closet Space
It can be hard to find sufficient closet and dresser space in a small room. The hanging cube is an efficient solution, adding additional shelving without compromising any actual hanging space. Other favorites are the over the door shoe racks and under the bed storage bins. To open up closet space, use under the bed bins to store bulky winter coats/sweaters and swap them out for summer clothes in the warmer months. Shoe racks are great as well, as they open up floor space in your closet to store other large objects.
3. Eliminate Your Side Table
Instead of a bulky side table, incorporate a caddy, or even install floating shelves. You can still have all of your essentials right at your side, all while opening up the room.
4. Make The Most of Your Desk Space
A well organized desk is the key to a productive work session. However, a cluttered desk is distracting and can actually make the entire room look smaller. By incorporating storage boxes into your desk decor, you can hide miscellaneous papers, books, or trinkets to give the desk a cleaner look.
A desk riser gives you two levels to organize your products on instead of one. Place your storage box underneath, and put more decorative pieces on top to create a chic multi-leveled display that appears clean and organized.

Source: http://inspo.dormify.com/smallspacesolutions/