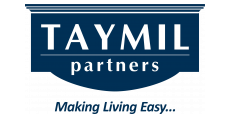 Blog Home
Stress-Free Moving Solutions: Q&A with a Renter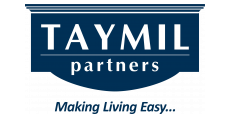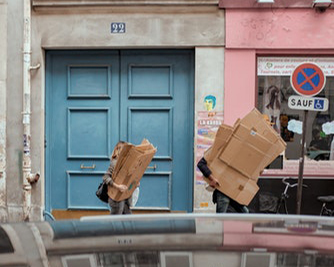 Moving to a new apartment can be a daunting task. However, with proper planning, the process can move swiftly and even be enjoyable, so you can begin settling into your new space as quickly as possible. The following interview gives a glimpse of the real-life stresses that residents encounter when moving and offers practical solutions to common concerns.

1. What's the most stressful part of moving to a new apartment?

Answer: Mainly I'm concerned about valuable furniture being damaged in the moving process. I put a lot of work into curating the furniture I put in my apartment, and I would hate for any valuable items to be damaged.

Solution: For fragile items, you can use blankets, beach towels and pillows as pads. Wrap and tape blankets around items such as artwork and lamps. To prevent scratching, wrap your furniture in moving blankets. You can also use sofa covers, fitted exactly to the size of the piece of furniture. Since smaller items are easier to move and less likely to scratch walls or door frames, dissemble whatever pieces of furniture you can, and keep track of the pieces that are needed to put it back together.

2. What do you look for in a new apartment?

Answer: The first thing I look for in an apartment is ample closet space. I'm hugely into fashion, and it's really important for me to see all my wardrobe options laid out in an organized manner.

Solution: Make use of the closet's floor space, as well as the upper shelf. One strategy is to group short-hanging pieces such as shirts and blouses at one end of the closet and longer-hanging clothes at the other. This will open up floor space, where you can place a small dresser or a multi-tiered shoe rack. For the upper shelf, consider a shelf divider, which turns the space into cubbies for clothes, handbags and accessories, making them easy to see and convenient to grab. Create a sophisticated, organized look with a few linen folding closet storage bins to fill the space.

3. How do you tackle the daunting process of packing in an organized way?

Answer: I try to have friends come over and keep me company while I pack. I also try to focus on the excitement I feel about moving into the new place to get through the long task. But it can be tedious.

Solution: Momentum is key, so eat well to boost your energy levels, and make sure to stay hydrated. Choose a space in your apartment to serve as your packing station, where you can build boxes of assorted sizes so they're ready to fill. Keep a stash of thick permanent markers, packing tape, and packing materials such as bubble wrap, popcorn or newspaper. Sturdy trash bags can be useful, since they squish and can morph into shapes that boxes can't. Fill large trash bags with soft non-breakable items. Label boxes—and note if contents are fragile.

Stay tuned for part two of the series on stress-free moving solutions!