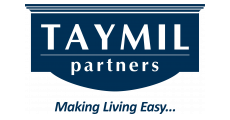 Blog Home
Summer in Maine: Lobster, Concerts, Cycling & More
Headed to Maine this summer? Appropriately nicknamed "Vacationland," Maine has much to offer cycling enthusiasts, foodies, and anyone looking for a fun, scenic adventure. The Bangor Daily News highlighted some of the best local routes and farm rides in Maine, which you can read about below. In addition, we selected some of our favorite slightly less athletic events for all to partake in.
The Gravel Route
If you're up for the challenge, on June 23, hardcore road and gravel riders can head to northern Maine to take part in the FARM Ride with Fresh Trails Adventure. NOTE: This ride is not for the casual rider and a mountain bike or road bike with puncture-resistant tires is recommended. For a $30 registration fee, participants can enjoy snacks, mechanical assistance and a finish-line burger made with beef from local producers, beer supplied by Fort Kent's First Mile Brewery and live music by local performers.
Farm to Farm
Riders looking for something a bit less challenging, but every bit as tasty, can head to Wiscasset on Sept. 15 for the 19th annual Morris Farm Tour de Farms. Along the four different routes, ranging from 17 to 100 miles, riders stop at area farms to sample produce, beef, pork, poultry and other agricultural goods grown and raised in the region. If riders like what they sample and want to bring something home for later, volunteers are on hand to transport purchases back to the Morris Farms for pick-up at the end of the ride.
Get Ready to Fondo
The Farm to Fork Fondo from Aug. 24-25 at Pineland Farms Inc. in New Gloucester links riders, farms and chefs, offering "small bite" delicacies created from produce on working farms along the routes. The fondo is designed with all biking levels in mind. Registration fees depend on the route selected and include pre-ride coffee, gourmet snacks at aid stations set up on local farms, a post-ride barbecue and live music at Pineland Farms.
Pier Fries in Old Orchard Beach
Drop your bikes folks, because Pier French Fries At Old Orchard Beach is now open on weekends. These delectable fries can be loaded up with salt and vinegar and ketchup and devoured as you gaze out at the gorgeous Atlantic. Warning: Consume pier fries after you hit the rides at Palace Playland.
Lobster Shack Feasts
It's the ultimate summer experience. Embrace the opportunity to crack open one of Maine's finest lobsters, while sitting on a picnic table, bib assembled, the sea behind you and a dozen gulls taking turns swooping in for your fries. The Lobster Shack at Two Lights is a popular spot near Portland, but there's no shortage of shacks up and down the coast.
See an Outdoor Concert
Every summer, there are a host of free outdoor concerts around Southern Maine. Simply bring the blanket, some snacks, and your friends and family.
LL Bean Free Summer Concerts | 7:30 p.m. Saturday (not every Saturday) through Sept. 5 | Freeport | www.llbean.com/summer
Music on the Mall | 6 p.m. Wednesdays through August 26 | Town Mall, Brunswick | brunswickdowntown.org
Free concerts at Fort Sumner | 6 p.m. Thursday nights through August 27 | Eastern Prom, Portland | www.easternpromenade.org
Gazebo Concert Series | 7 p.m. Fridays though August 28 | The gazebo, Main Street, Bath | visitbath.com
Waterfront Park Concert Series | 6 p.m. Saturdays through August 29 | Dock at Waterfront Park on Commercial Street, Bath | visitbath.com
Riverbank Park Summer Concert Series | 6-8 p.m. Wednesdays through August 19 | Riverbank Park, Main Street, Westbrook | www.westbrookcommunitycenter.org
Concerts in Ellis Park | 7-9 p.m. multiple nights of the week through September 6 | Ellis Park, at the gazebo near Short Sands, York | gatewaytomaine.org
Belfast Summer Nights | 5:30-7:30 p.m. Thursdays through August 27 | Steamboat Landing Park, High and Main Streets | www.facebook.com/BelfastSummerNights