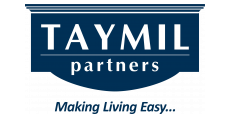 Blog Home
Taymil's First Annual Gingerbread House Round-Up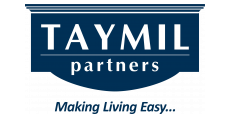 Welcome to Taymil's first annual Gingerbread House Round-Up! In celebration of the holiday season, we've compiled a list of the most interesting, creative, and masterfully-crafted edible homes the internet has to offer. Enjoy!
Frozen Wintery Wonderland
Simple, elegant, and too idyllic to eat, this icing-drizzled cabin is right out of a storybook.
Stone Facade
With some rock-shaped candy on hand, these stone-like details aren't hard to replicate — and they'll set your gingerbread house apart from the crowd.
Palm Beach Paradise
Winter blues got you down? This California-inspired gingerbread vacation home will help you channel sunny vibes.
Sprinkles Galore
Add a sprinkle or two, or just cover the whole house in rainbow jimmies!
Ginger-Strawberry
Is this not the cutest little abode you've ever seen?
Retro Camper
Ginger-trailer, anyone? Change up the holiday season with this blast-from-the-past creation.
Mini Gingerbread Houses
Why not take your coffee with milk, sugar and an adorable gingerbread house, perched on the rim?
Tea for Two
Crafted by Veronica Romo of Boerne, Texas, this beautifully crafted teapot-house is flawless, adorned with flowering vines and potted plants.
House with a Pretzel Fence
Joan Grunzweig of Alameda, CA built a cozy home with a mailbox and a pretzel picket fence.
St. Basil's Basilica
To create this stunning replica of St. Basil's Basilica, Nancy Kyzer of Indianapolis, Indiana used bubble gum for the onion domes. Genius!
Noah's Ark
Belinda Myers of Dallastown, Pennsylvania hand-tinted her molded-sugar bumblebees and detailed her animal pairs so they'd match, two by two.