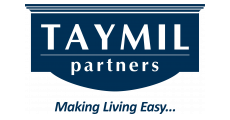 Blog Home
Top 5 Apartment-Friendly Fitness Options
When you live in an apartment, finding a workout that doesn't bother the neighbors downstairs can present a challenge. Especially if you'd rather not commit to a pricey gym membership, it's helpful to have a few options that you can count on for an at-home workout.
Whatever your reason, you can set up your own mini-gym right in your apartment. Check out the following exercises and products that are sure to fit your lifestyle and keep you fit in the process.
The awesome fitness website Mass Gain Source recently shared The Ultimate Guide to Bodyweight Workouts: Top Exercises To Gain Muscles And Build Strength. For these exercises, you don't need any type of weight or special equipment. Instead, the exercises simply use your own weight as the resistance that helps you build bigger, stronger muscles.
These bodyweight exercises are excellent strength training for women, men, children, and even senior citizens. Head on over to Mass Gain Source for tips and instructional videos that will help you get maximum benefit from this convenient, no-cost workout.
2. MINIATURE ELLIPTICAL TRAINER
If you love the elliptical machines at the gym, this tiny trainer is an excellent substitute when you're working out at home. It can be used both sitting or standing, and you can control the resistance to toughen things up. You can even track your workout with the built-in electronic fitness monitor. Get your own here.
3. ZUMBA
Taking a Zumba class at the gym is an absolute blast, so why not rock those same moves from the comfort of your living room? This complete set comes with five DVDs, a set of Zumba Toning Sticks, and a program guide, so you can learn the moves at your own pace.
4. EXERCISE BALL
It may look like a modest piece of equipment, but an exercise ball offers an incredible array of workout options. For instance, you can hold planks, perfect your yoga moves, and even use the ball as your desk chair to further work your abs while typing away on your laptop.
5. FOAM MAT
Don't underestimate the power of a great yoga mat. If you keep it out at all times, every time you pass it you'll be tempted to do a sun salutation or warrior pose. Of course, when you're doing yoga or boot camp moves at home, it can be frustrating and potentially dangerous to work out on a mat that slips around, especially on hardwood floors. Fortunately, the ample padding of this extra-thick mat from HemingWeigh will keep you in place. Plus it comes with built-in straps, so you can roll it up when and take your workout on the road.

Source: https://www.usatoday.com/story/tech/reviewedcom/2018/05/10/15-at-home-fitness-products-with-a-cult-following-on-amazonand-why-theyre-worth-it/34770841/