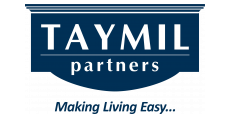 Blog Home
Ways to Warm Up in New England this Winter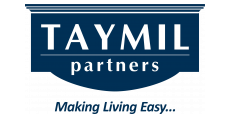 Those of us who've spent our lives in New England might be accustomed to the region's epic winters—the howling winds, blankets of snow, and slushy driving conditions. Perhaps you can't wait to hit the slopes, lace up your ice skates, or feel the freezing air blow through you as you glide down the local sledding hill on your snow tube. But what if feeling cold and damp is not your idea of a pleasant time?
Fortunately, that doesn't mean you're destined to spend the season indoors. Winter getaways in New England are not out of the question! Trip Savvy has created a guide to spots in New England where, even on the most freezing of wintry afternoons, you can take a break from counting down the days until spring.
If you've never been to Fitchburg, Massachusetts, here's your reason to visit the fine city just north of Worcester! The Great Wolf Lodge—the Northeast's first indoor water park resort—opened in the summer of 2014, and it's an ideal getaway option for families who want to escape the snow and ice. How, you ask? At 68,000-square-feet, this water amusement park is always kept at a tropical 84 degrees Fahrenheit. While you're there, experience the other on-site amusements, including: the MagiQuest live action adventure game, Howlin' Timbers Play Park and the Howlers Peak Ropes Course, miniature golf, a bowling alley, an arcade and even a Kid Spa. Simply check in, and discover everything you need to pretend you're far, far away from cold New England—all under one roof.
150 Great Wolf Drive, Fitchburg, MA, 978-343-9653
If you like warm climates, then you and butterflies have something in common! Butterflies only live for two weeks, and they don't have time to shiver. The beautiful winged creatures like their surroundings warm and toasty—so warm, in fact, that you'll want to take off your jacket before entering Magic Wings, a Butterfly Conservatory and Gardens in the Pioneer Valley of Massachusetts. Conveniently, the gardens offer a coat closet for you to hang your winter wear before entering. Once you venture inside the 8,000-square-foot glass conservatory, you'll find about 4,000 butterflies from all over the world. If you have any questions, ask the "flight attendants" on hand to identify the various species for you—and to help you check your clothes, hair, and belongings for any stray hitchhikers when you exit. If you're wondering how you'll survive winter's grip, a visit to Magic Wings might be just the thing. Magic Wings is open daily from 9 a.m. to 5 p.m., 6 p.m. in the summer.
281 Greenfield Road, South Deerfield, MA, 413-665-2805
Elizabeth Park is America's oldest municipal rose garden. Open to the public during a few weeks in March, the century old greenhouses will give you a breath of spring. Treat yourself to the sweet aromas and gorgeous sights of flowers in bloom inside the warm confines of these hot greenhouses. Today, over 180,000 plants are grown in the greenhouses' annual garden. Look out for poinsettias in December, which are used to decorate City Hall for the holidays. In March, the City of Hartford park gardeners and the Conservancy host a Spring Greenhouse Show.
1561 Asylum Avenue, West Hartford, CT, 860-231-9443
Make your way out to Hyannis for some family fun at Cape Codder Resort and Spa. The spa's 8,200-square-foot indoor water complex has summer written all over it. Picture yourself soaking up the rays as you relax on the shore while your kids splash in the waterfalls and whoosh down the winding water slide. To release some tension, take a dip in the whirlpool hot-tub. For the ultimate summer-in-the-middle-of-winter experience, head outside—yes, outside—to the Cape Codder's outdoor heated pool, open 12 months of the year. Afterwards, dine at the Hearth-n-Kettle Restaurant or, if you're in the mood for something a bit more upscale, the Grand Cru Wine Bar & Grill. Either way, delicious grub is in store.
1225 Iyannough Road, Hyannis, MA, 855-861-4370
Some daring surfers ride the waves of the Atlantic Ocean in the winter. But why surf in the freezing cold ocean when you can surf indoors? SkyVenture is New England's only place to skydive indoors year-round—and, while you're on site, you can also check out at North America's largest indoor surfing facility. An 11,000-square-foot paradise, Surf's Up New Hampshire is open year-round. The best part? Surf's Up features a programmable SurfStream from American Wave Machines that's capable of churning up 32-foot waves. Gnarly!
At SkyVenture, 100 Adventure Way, Nashua, NH, 603-897-0002
If you thought you couldn't golf in New England when there's a foot or more of snow on the ground, think again! Head to Vermont's Okemo valley Golf Club's Indoor Gold Training Center to brush up your golf skills, without the risk of your clubs getting rusty from exposure to cold temperatures. The club offers instructional programs, and affordable daily rates are available for the Academy's Swing Stations and 9-hole Practice Putting Green. For an hourly fee, experience the Full Swing Golf Simulator.
Okemo Mountain Resort, Ludlow, Vermont, 802-228-1396