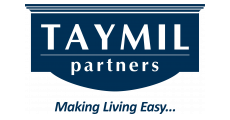 Blog Home
Your Ultimate Guide for Spring-Cleaning In One Weekend Only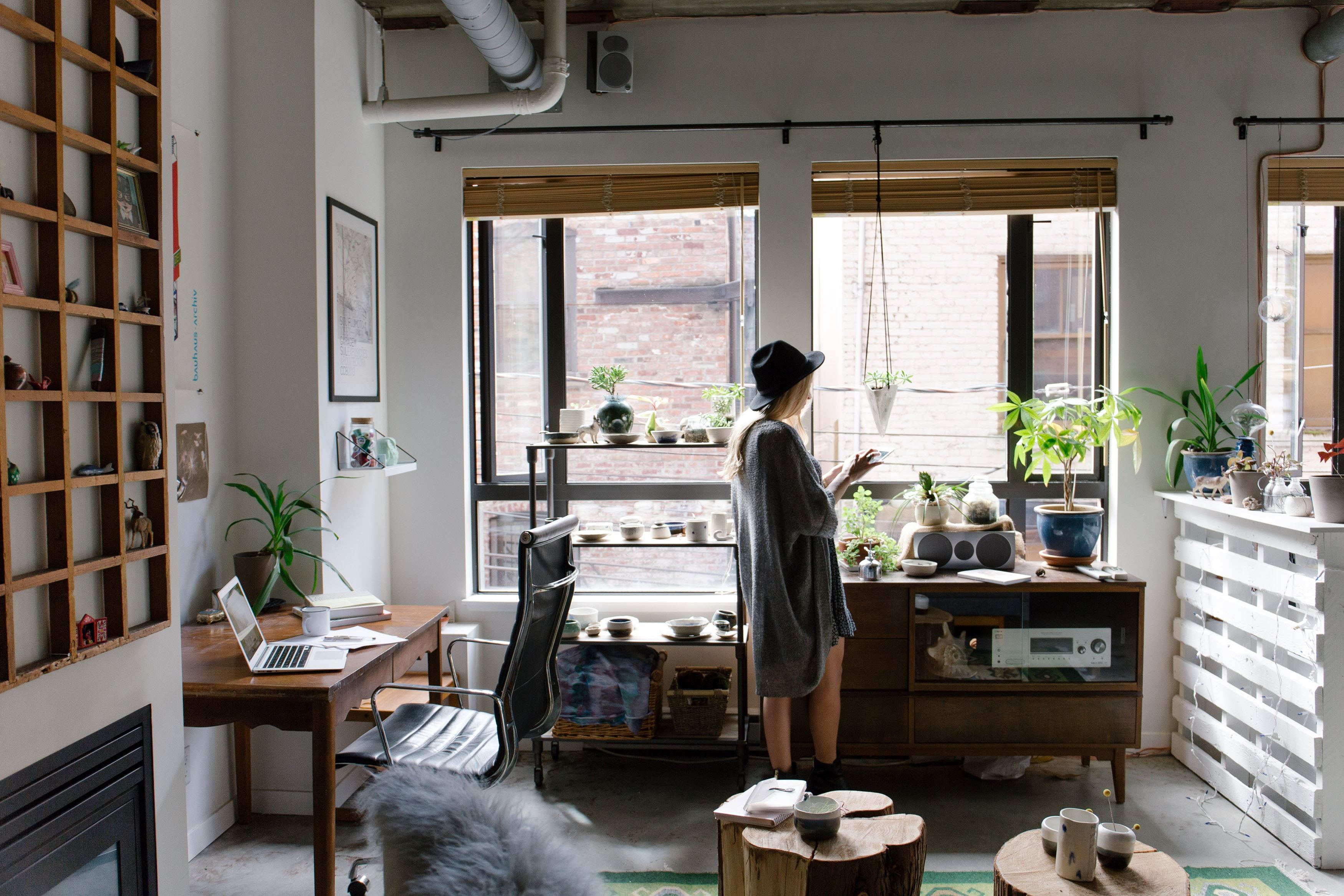 No one wants spring cleaning to last forever or for it to take over your life, so plan for one weekend only. And for extra motivation, create a reward for yourself for when you finish. Here are tips from the experts for tackling spring-cleaning without getting overwhelmed.
FRIDAY NIGHT:
1. Make a Plan. "Before you get started, decide how much cleaning you can handle," says TaskRabbit elite cleaner Jacqueline Yardan. "Is this a single day of cleaning the most important areas or a multiday project of cleaning every corner and reorganizing every drawer?"
2. Make a list. "Once you've figured how much you want to tackle, write down all the tasks you plan to handle," says Yardan. "If you are planning to clean over a weekend, break down the tasks day by day. Having a clear list of everything you need to clean will help you determine the supplies as well as your schedule (because you'll definitely need to take breaks to relax!)."
3. Make a cleaning kit. Basic checklist: an all-purpose cleaner, disinfecting wipes, rubber gloves, glass cleaner for showers and windows, carpet spot cleaner, microfiber cloths, a sponge, and a small duster. Once you've gathered your supplies, store all of your most-used supplies together in a shower caddy or basket, which you can carry around with you to any room in the house.
4. Buy a proper vacuum. Invest in a slim, bagless vacuum—models with disposable bags can be harder to clean and stop suction and airflow as they get full. Any vacuum over 200 air watts will have ample suction. Look for one with a spinning brush to give rug and carpet fibers a deeper clean. TIP: Once you finish vacuuming the top of your rugs, be sure to fold back the corners and edges to get the undersides. DON'T RUSH! Moving the vacuum slowly will result in the removal of up to 85 percent more dust and allergens.
5. Time yourself as you go. Give yourself a time limit for each task. "Decide on an interval (30 or 45 minutes is a good place to start), and set a timer," Yardan advises. "Clean in a focused manner (without stopping to check your phone!) during that time, and when the timer goes off, treat yourself to a break."
SATURDAY MORNING:
1. De-clutter. This will clear the space and make it easier for you to actually see what needs sweeping, dusting, or to be taken to the dry cleaners. You can even use Post-its to label "keep," "store," and "trash" piles. After you've marked everything, make piles and either bag or box the giveaways. Then it's time to rehang (on new, color-coordinated hangers perhaps?). Finally, fold the items you want to keep, and store your winter clothes in plastic bins, either tucked away in the closet or under the bed.
2. Start with your closets. "Rid your closets of clothing, shoes, and accessories that you haven't worn for a full season," says Jacquie Denny, the founder and chief development officer of Everything But the House. "If you didn't wear it over the winter, you are not going to wear it next winter."
3. Organize your home office. "The home office is another space that should be addressed," says Denny. "Once you've filed your taxes, file or shred that stack of paperwork and organize the pile of correspondence that has gathered." This may also be a good time to organize your computer and make sure all your paperwork is filed digitally.
4. Streamline your kitchen. "For every house I see, the kitchen always has the most clutter," Denny recommends. "Get rid of the outliers: glasses that don't match, those random logo mugs, or pots and pans that are in poor condition. Let go of those items you thought you needed but have not used."
5. Address your fridge. Even if you're pretty diligent about throwing away expired food or drinks in your refrigerator, there are bound to be condiments in there that haven't been used in quite some time. Clear out the entire fridge, check expiration dates, and toss. The same goes for the piles of forgotten leftovers in the freezer. Before putting everything back in, wipe the bottoms and lids of the containers you're keeping to get rid of any drips or gunk, then spray the inside of the fridge with some vinegar and water and wipe it down. If you really want to go the extra mile, take the shelves completely out and wash them down with soap and water. Once everything is ready to go back in, organize the contents: The door—the least cold area—should hold condiments; the bottom drawers—with higher humidity—should hold the veggies and fruits; and the middle shelf—the coldest—is best for perishable items.
6. Consider your storage. "I tell everyone I work with that off-site storage is not your friend," says Denny. "Often people send things away to storage because they don't truly need it but are not ready to say goodbye. If you've had things in storage for over a year, it is now time to part with it. With the money you will save in monthly payments—and the money you'll receive from selling the items—you can upgrade your outdoor furniture to get ready for summer."
SATURDAY AFTERNOON:
1. Clear out each room first. "Moving furniture out of the room before you tackle cleaning floors should be a no-brainer, but you'd be shocked at how many people just mop or vacuum around the edges," Yardan advises. "For a proper spring-cleaning, get everything out of the way so you can leave every inch of your floors sparkling."
2. Ban dust bunnies. "Start from the top of the room, and work your way down," says professional home stager Tori Toth. "Wipe down the ceiling, fan or light fixtures, the walls, baseboards, and all the furniture in the room. Make sure to move appliances, and look high and low to remove all dust." Yardan also believes in the power of thorough dusting: "Moldings are dust magnets, but they are often overlooked," she says. "Try running a dryer sheet over them to quickly and easily trap the dust that gathers there."
3. Ditch the paper towels. "A deep-clean of your kitchen can set you back four or five rolls of paper towels," Yardan says. "Save the trees and your wallet by purchasing reusable microfiber cloths, which can be used to clean everything from mirrors and appliances to tricky spots on the floor—and they're machine-washable to boot!"
4. Clean Stainless Steel. Give your appliances an inside-out makeover. "To clean your stainless steel, start by putting a small amount of Dawn on your cloth, rub it into the cloth, and rub with the grain," Toth says. "Take a second microfiber cloth, put a few drops of baby oil on it, and again, rub with the grain of the metal. I love this eco-friendly solution to a super-common problem."
SUNDAY MORNING:
1. Wash your fabric. "The fabric around a home can collect dust and bacteria," Toth says. "Plan on washing curtains, pillows, blankets, bedding, and rugs. Have carpets? Now is the time to shampoo them to get rid of winter's foot tracks. Also be sure to vacuum furniture and mattresses." Take a few minutes to flip your mattress, which should be done every six months or so.
2. Wash your windows. "Use a glass cleaner and a squeegee, no real scrubbing required," Toth says. "You will add double the light in your home if you wipe away the grime of the cold winter months."
3. Sweat the details. "Use Q-tips dunked in white vinegar to clean window tracks and sliding doors," Yardan says. "Grimy window tracks will stand out glaringly when the windowpanes and sills are clean, so don't neglect them."
4. Make your grout shine. "If you have tile around the home, chances are your grout has seen better days," Toth says. "This is a tedious task, but schedule some time to clean those grout lines with a grout stain or bleach pen to restore the color and refresh the room. Make sure to re-caulk areas that are discolored around tubs or sinks too."
5. Clean those forgotten spaces. While we should all be vacuuming and dusting on a regular basis, there are lots of pesky little spots around the house that tend to be overlooked when it comes time to clean. For tiny crevices that need a scrub, such as the tracks of your windows and behind the toilet, use an old toothbrush and some vinegar. Once you've vacuumed the floors, use the nozzle attachment to get under couch cushions and suck up everything hiding there. And when you're dusting, remove all of the items so you can clean the actual surface of the shelf. For extra credit, wipe remotes down with antibacterial solution and remember to clean the toothbrush holder—one of the places in the home where bacteria can spread very easily. A great trick is to fill the holder up with water and drop an Alka-Seltzer in.
SUNDAY AFTERNOON:
1. Go beyond cleaning. Remember those rewards you set for yourself at the beginning of the weekend? "Once you've put in the cleaning work, reward yourself and your home with a décor update," Yardan says. "That accent wall you've craved, the TV you've meant to mount, or the closet organizer you keep pinning? Go for it. TaskRabbit's pro handymen can step in to do the heavy lifting, from assembling new furniture to hanging a gallery wall." While you update your décor, switch your heavy winter bedding for fresh new sheets.
2. Bring some life back into the place. Add a potted plant. "Flowers and grass will begin to grow this spring, so add some life in your space too," Toth says. "You can easily add a pop of color or some life to your space by freshening up your plants. Get in the mood for spring with a fresh scented candle, and enjoy the fruit of your labor with a glass of wine." Not only will plants look lovely. They will also improve your general well-being—plants can improve indoor air quality, brighten your mood, and even boost your creative energy. Not a bad way to start the new season.

Source: https://www.mydomaine.com/spring-cleaning-your-apartment/slide5